Experience Dubrovnik in a new way
Looking for some fun activity or best sea kayak in Dubrovnik? Great, you are in the right place! Dubrovnik kayaking is something you need to experience. Beautiful nature scenarios, a superb view of The Old town, swimming and snorkeling – it's more than enough for an unforgettable day!



Our Services
Quality Service
We ensure professional service, safe & friendly atmosphere
Best Prices
We guarantee the best prices & secure payment
Kayak Adventure
We organize great & unforgettable kayak

Tours for everyone
Kayak trips are appropriate for beginners, so all you need is to book the tour you like the most and enjoy best sea kayak.

You will find several tours so you can enjoy Dubrovnik kayak adventures from different perspectives. Neither you are a game of thrones fun, simply a nature lover or sunset is your favourite colour, we have something for you!

Kayaking to Lokrum Island
Lokrum is ideal for a daily trip, specially kayak tour – it's near Dubrovnik, and is a particularly interesting island for both its nature and its history – and its more recent distinction as a Game of Thrones filming location.

It is famous due to the legend of the Lokrum Curse is about the expulsion of the Benedictines and closure of the monastery. After the last mass was celebrated on the island, the monks donned their hooded cloaks and walked around Lokrum in a procession.

The story says that monks went around the island three times. They had lighted candles turned upside-down towards the earth so that the flame licked the wax, which left a melted trail.

During this ceremony, they were chanting the words of the curse: "Whoever claims Lokrum for his pleasure shall be damned!" After the course, they embarked on a boat, left the island and never returned.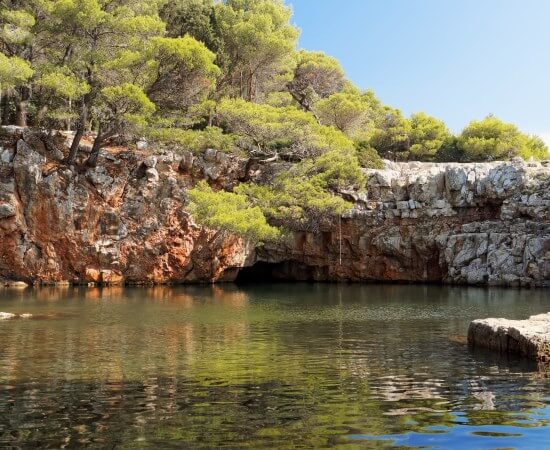 Lokrum Caves & Nature
Around the island, you can explore many interesting caves, beaches and rocks like the Blue Cave and Ploče beach, famous for its large flat rocks which are also an open-air theatre used for plays and concerts during beautiful summer nights.

On Lokrum island is a fantastic botanical garden, with over 200 plants from all over the world. One more attraction is the Dead Sea, a salt lake connected to the open sea. You can talk a visit old Benediction monastery or just wander the footpaths through the peaceful pine tree forest.

One of most popular location on the island is the Betina cave. it is nature wonder accessible only by sea, and an ideal place for swimming or cliff diving. It is a must-see location for our kayak tours Dubrovnik.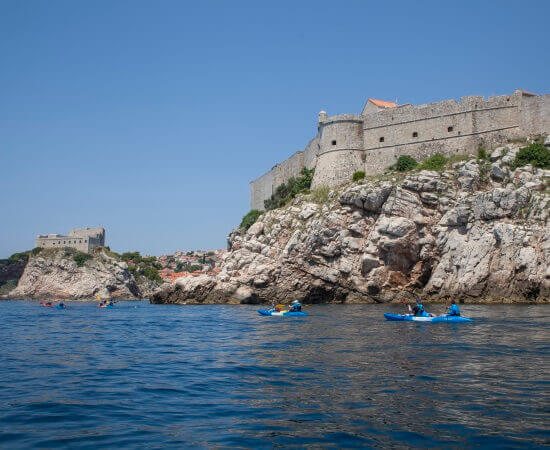 The Most Beautiful Scenes of Dubrovnik
Dubrovnik has so many beautiful scenes and places to see. Don't let rushes ruin your time in this perfect location. Spend your time more quality and make beautiful memories from another perspective.

On our tours, we pass under the city walls and out towards the island of Lokrum. On Dubrovnik kayak tours we have the educational break during stops around the island coast. On our tours, we will see beaches, caves and rocks such as the Blue cave and Ploce beach.
Ready for an adventure?
Kayaking Tours In Dubrovnik From Another Perspective.
Choose a Perfect Kayaking Tour in Dubrovnik!



This website is part of Croatia Holidays Ltd. group and offers island tours around Dubrovnik.
TVRTKA
Croatia Holidays d.o.o. putnička agencija
Croatia Holidays d.o.o. za turizam i usluge, turistička agencija
MBS: 090031594
OIB: 36948406604
Nadležni sud: Trgovački sud u Dubrovniku
Share capital (Temeljni kapital): 20.000,00 Kuna (uplaćen u cijelosti)
SJEDIŠTE/ADRESA
TIBOR MLADINIĆ, OIB: 30373736574
Dubrovnik, ORAŠKA 11
– jedini član d.o.o.
PAY SECURELY ON OUR SITE:

OSNIVAČI/ČLANOVI DRUŠTVA
TIBOR MLADINIĆ, OIB: 30373736574
Dubrovnik, ORAŠKA 11
– jedini član d.o.o.
POWERED BY: